If you are looking for a unique and stylish way to display your liquor selection, LED liquor shelves may be the perfect option for you. Not only do they look great, but they also offer some benefits that can help improve your business. In this blog post, we will discuss LED liquor shelves and their many benefits. We will also provide information on where you can purchase them wholesale.
LED liquor shelves come in a variety of colors and styles, so you can find the perfect option for your business. M&E houseware offers wholesale prices on all 2 tier, 3 tier LED liquor shelves, so please contact them if you want to purchase in bulk
LED liquor shelves are a great way to show off your spirits and increase sales.
There are many benefits to using LED liquor shelves, including:
-They are eye-catching and can help draw attention to your liquor selection.
-They can help improve the visibility of your products, making it easier for customers to find what they are looking for.
-They are energy-efficient and will help save on your energy bill.
-They are easy to install and can be used in a variety of locations.
Wholesale LED liquor shelves are available in a variety of styles
When it comes to choosing the right LED liquor shelves, you have a few different options. You can choose from:
-2 tier liquor bottle display – 16″, 20″. 24″, 30″, 40″
-3 tier liquor bottle display – 24″, 40″, 60"
-Corner liquor bottle shelf, 2 tier / 3 tier 20″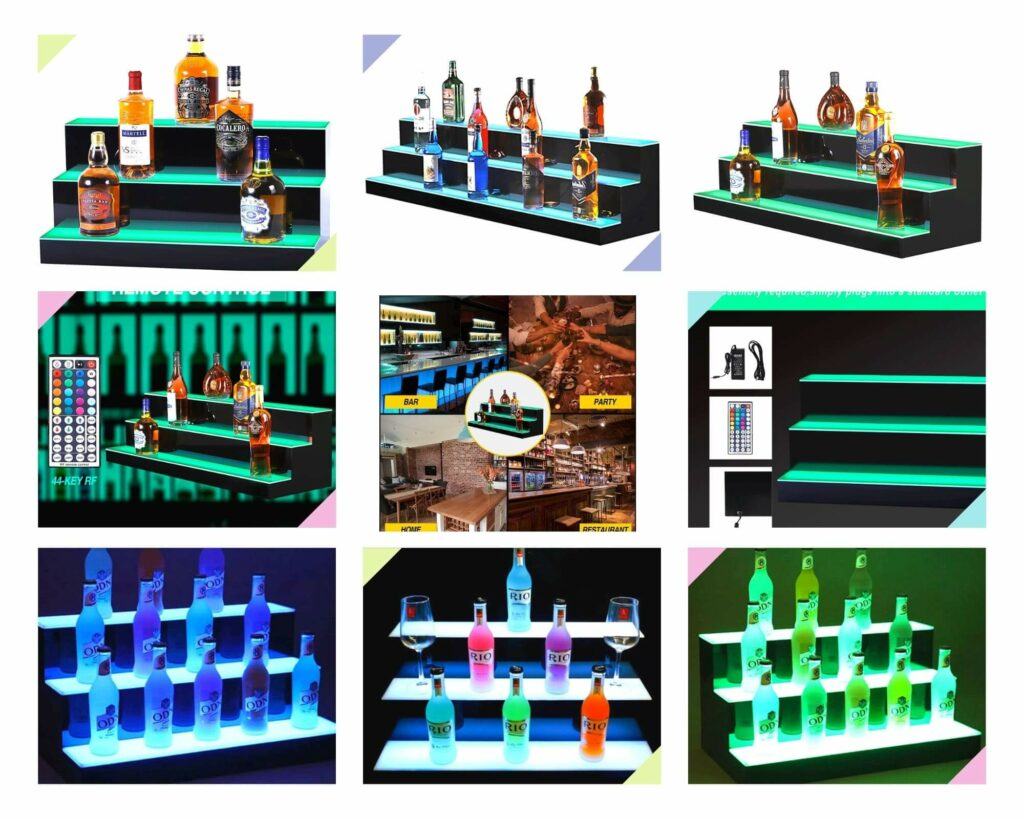 Where to buy Led liquor shelves?
If you are looking for a great deal on LED liquor shelves, we recommend checking out M&E houseware. They offer wholesale prices on all of their products, so you can get the best deal possible.
Why should choose M&E Houseware?
-They offer competitive pricing
-A large variety of styles and colors to choose from
-Wholesale options are available
-Support low MOQ
-Lighting fast delivery
-All in one stop customization services.
Contact M&E Houseware today to learn more about their selection of LED liquor shelves!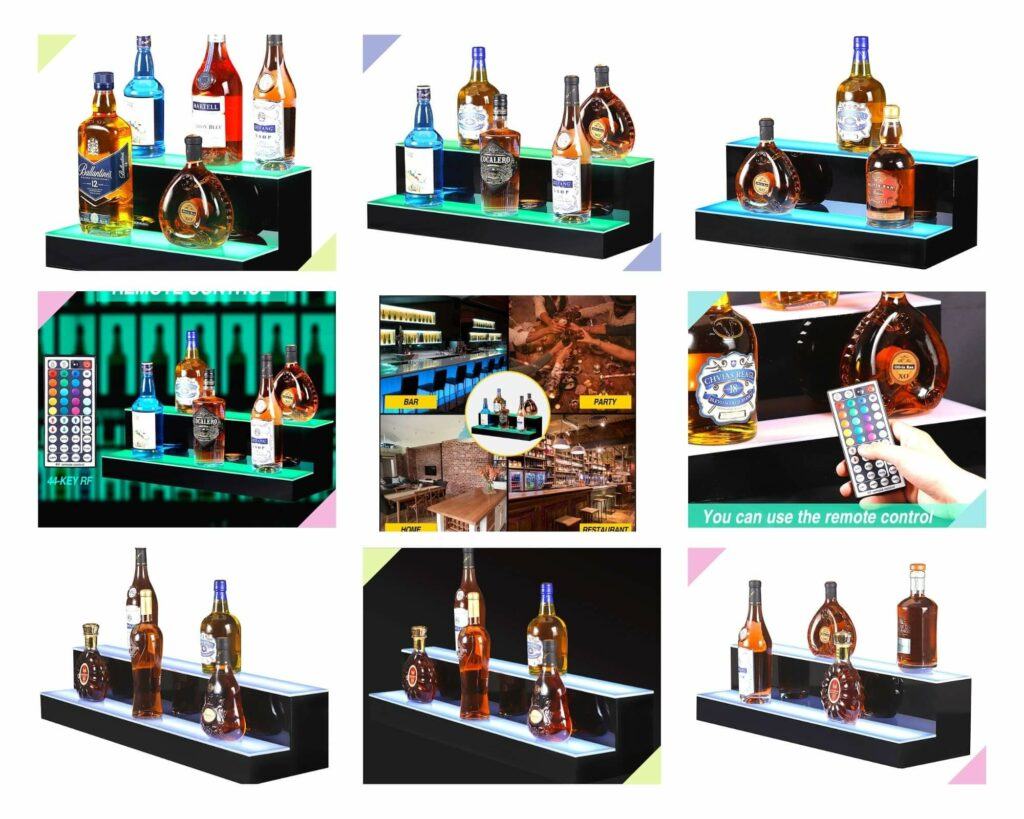 Maintenance tips for Led liquor shelves?
To ensure your LED liquor shelves last for many years to come, it is important to follow some simple maintenance tips. Here are a few things you can do:
-Wipe them down with a damp cloth regularly to remove dust and fingerprints.
-Avoid using harsh chemicals or cleaners as these can damage the finish.
-If you spill any liquids on the shelves, be sure to wipe them up immediately.
-Do not place hot objects on the shelves as this can cause them to warp or crack.
By following these simple tips, you can keep your LED liquor shelves looking new for many years to come.
We hope this blog post helped learn more about LED liquor shelves and where you can purchase them wholesale. If you have any questions, please feel free to leave a comment below or contact us directly. We would be happy to help!